The cold chain is a critical and essential process for transporting temperature- sensitive products. From pharmaceuticals, veterinary products, cosmetics or fine chemicals to food supplements and some medical devices, all require transportation at specific temperatures to maintain their quality and efficacy.
Within any type of transport, and in particular air and sea transport, products can be subjected to extreme temperature fluctuations due to exposure to different climatic conditions. That is why controlling the cold chain is particularly important to guarantee that goods arrive at their destination in perfect condition.
The cold chain in air and sea transport involves temperature control at all stages of transport: from loading at the point of origin, time in the hold, waiting in the warehouse, time on the runway and distribution. To guarantee the effectiveness of the cold chain, some important aspects must be taken into account:
Packaging: Packaging material should be chosen appropriately to guarantee that the product is protected during the entire transportation process. It must be completely sealed to avoid external contamination or proliferation of bacteria or other microorganisms.
Supervision: Constant monitoring of temperature and humidity throughout the transportation process is essential to ensure that proper conditions are maintained during transportation.
Traceability: Temperature recording and tracking systems are implemented to provide accurate and timely information on the condition of the product throughout the transportation process. This allows the customer and the logistics company to know in real time the status and condition of the goods.
Containers: The use of sea containers on ships or suitable air cargo systems on airplanes with refrigeration and thermal insulation technology to maintain the correct temperature during transport is a guarantee.
Safety elements: It is important to have contingency procedures and emergency response plans in place to ensure that immediate action is taken in the event of temperature changes or any other hazardous situation during transportation.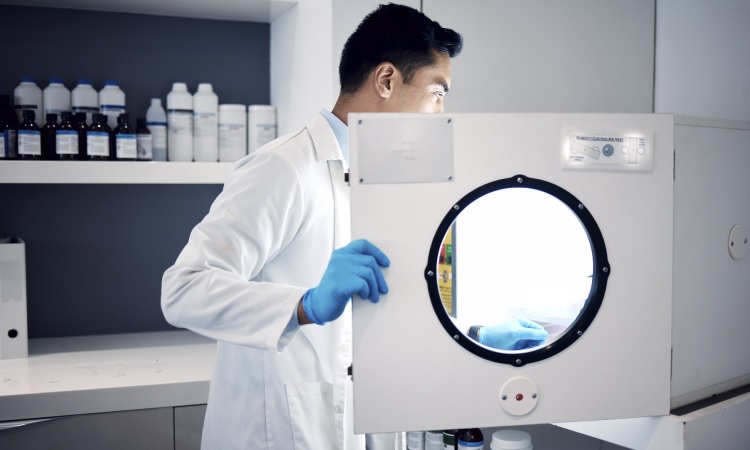 Transporting sensitive products by ship or by plane
Relying on a logistics operator to carry out efficient air or sea transport is essential if the organization needs differential experience and expertise for this. At Airpharm we specialize in handling sensitive goods that require specific temperature conditions in order to ensure that the properties of the products are not lost.
In the logistics process, routes and shipping times must be planned to avoid delays and ensure timely delivery of the product. In addition, having qualified staff who are personally involved in the transport and handling of products to ensure that proper cold chain protocols are followed is a guarantee for any company wishing to transport pharmaceutical products, veterinary products, cosmetics, fine chemicals, food supplements or medical devices.
If you need to send a shipment by sea or air while maintaining the high standards of the cold chain and quality, contact Airpharm now and our team of professionals will provide you with detailed information on the characteristics of the transport so that the shipment is both successful and safe.