Pharmaceutical logistics involves a variety of processes and phases, ranging from temperature-controlled storage of medicine to proper labelling and packaging, to transport in a suitable cargo aircraft. One of the most important tasks is the transport and distribution of medicine from the logistics warehouse to pharmacies.
These retail outlets receive products requested by pharmacists on a daily basis, either because they have sold out and are out of stock in the pharmacy or because there is a need to order stock for possible demand, e.g., antihistamines in spring or antibiotics in winter to cope with various viruses. The supply chain is alive and constantly in motion, adapting to the needs of the population.
Delivering medicine and medical devices locally or nationally from a warehouse to a pharmacy involves a flexible and intelligent logistics process, capable of responding to seasonal changes, which requires the effective management of an experienced freight forwarder such as Airpharm. Our team are experts in the entire pharmaceutical logistics chain. It is essential for the warehouse to individually control each type of medicine, including batch number, dispatch and expiry dates, and all aspects of labelling as well as the correct documentation according to any related regulations. At Airpharm we provide complete traceability from the moment the goods arrive at our facilities until they are distributed and transported.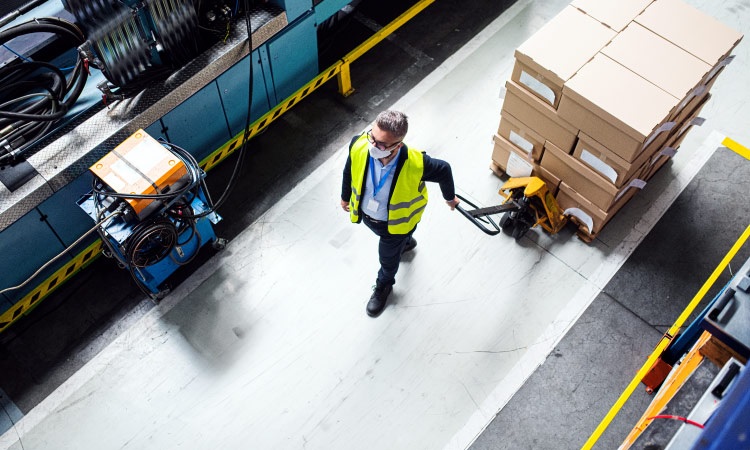 Shipping medicine and pharmaceutical products to pharmacies
Transporting pharmaceutical products between warehouses and pharmacies, with only a few minor exceptions, is done by road, in trucks or vans. Our vehicles guarantee perfect treatment of the goods as they ensure a controlled temperature and the required humidity so that the products do not deteriorate during transit. This prevents the cold chain, one of the most important requirements of any pharmaceutical company, from being broken.
The Airpharm team is fully accredited to carry out pharmaceutical logistics operations effectively, reducing lead times and meeting delivery deadlines, and providing the highest level of security for the transit of pharmaceutical goods. If you need a reliable operator to help you deliver your products from the warehouse to pharmacies both mornings and afternoons, contact Airpharm now and we will provide you with all the information you need about how we work.