Groupage of goods is a logistics technique that can be defined as the grouping of several small consignments from different organisations into a single transport. This logistical operation can be carried out in land, sea, or air transport with the aim of reducing costs and improving efficiency in distribution. It is a good alternative to full load, which implies the use of a transport operation exclusively for a single company or freight forwarder movement.
Freight consolidation is a logistics service that enables companies to reduce the cost of transporting their goods by sharing cargo space with third parties and only paying for the space occupied by their products. As a result, the company can benefit from economies of scale and add "just-in-time" benefits. Groupage of goods also has other advantages for the customer.
Greater flexibility in delivery. With more shipments in one shipment, frequency increases, transit times are reduced and, therefore, delivery times are shortened.
Helps with internationalisation. Small and medium-sized companies can optimise their sales to reach any destination where their customers are located, regardless of the distance.
Greater sustainability. By optimising cargo space, emissions are reduced because loads are fuller.
Saves money. Group shipping splits the costs of order preparation, transport, and handling, allowing several organisations to embark on new territories for their businesses.
Groupage of goods can be carried out both domestically and internationally. Freight consolidation takes place in a distribution centre, where different shipments are received and grouped together and then shipped to the final destination. Loading of goods can be carried out in logistics warehouses, industrial parks, dry ports, airports, or ports on the coast.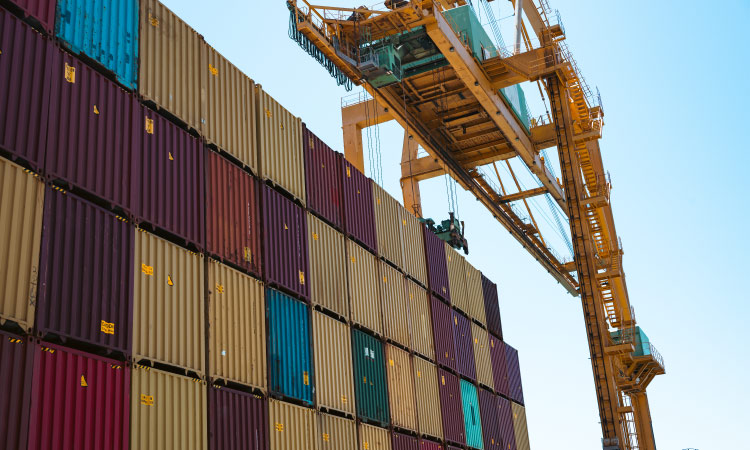 Logistics sector cargo types
There are several types of groupage that must always prioritise safety. There are sensitive sectors such as pharmaceuticals, veterinary medicine, cosmetics, fine chemicals, or those involving medical devices and food supplements. In all these sectors, it is essential to ensure controlled temperature and humidity during transport.
Loading of dangerous goods: When shipping dangerous goods such as chemicals it is vital that all products are properly labelled and are not grouped with others that could generate a reaction that could lead to an accidental explosion. It is essential to carry out transportation in compliance with ADR regulations and in accordance with the guidelines from the International Air Transport Association (IATA), guaranteeing maximum safety.
Palletized load system: Palletised loading is very common in most freight forwarding operations. This mode of shipment allows a large volume of products to be grouped on the same pallet, optimising space, whether for transport by lorry, rail, air freight or ship container.
Fractional loading: This is usually chosen by companies that regularly ship small quantities of goods. By grouping these split shipments in a single transport, distribution efficiency is improved.
Freight consolidation is a service that provides added value to the logistics sector. At Airpharm we perform this task on a regular basis for many of our customers. If you wish to benefit from the advantages of groupage of goods in your shipments, contact Airpharm now and our team will advise you on the whole process so that your pharmaceutical, veterinary, cosmetic, fine chemicals, health products and food supplements.