Contributing value
internationally
Contributing value internationally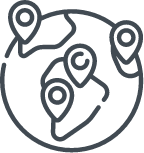 International presence
This allows us to have a direct and personalised relationship with our clients, which boosts confidence in transit operations. Our facilities are unique, spacious, and technologically advanced, in order to provide an efficient service at every stage of the logistics cycle, whether it be transport, storage or handling of goods.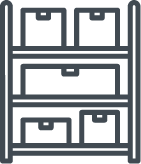 We own more than 30,000 m2 of warehouse space
Made up of areas and rooms capable of storing goods at different temperatures and conditions.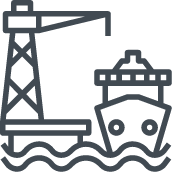 Strategic location of our facilities
Strategic access to fast roads, and nearby ports and airports, which help us to reduce logistics times, something that is of great value in freight forwarding operations.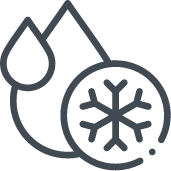 Maintaining the cold chain
Temperature control defines us. In each department and section, we have highly qualified professionals watching over the entire goods control process. We comply with the highest quality standards and undergo regular inspections.