GDP (Good Distribution Practice) certification is essential in the logistics sector to ensure the integrity of pharmaceutical products and their safe and efficient distribution. Proper implementation of GDP guidelines ensures that medicines reach patients in optimal conditions, maintaining quality, efficacy, and safety at all times.
GDP certification has become a globally recognised standard in the pharmaceutical industry. It is a legal requirement for all companies involved in the medicine supply chain. By obtaining GDP certification, companies demonstrate their commitment to the quality and safety of pharmaceutical products, giving them a significant competitive advantage in the marketplace. The European Medicines Agency (EMA) presents some benefits of applying GDP in the logistics sector.
Quality guarantee: The implementation of GDP guidelines ensures that the quality of pharmaceutical products is maintained throughout the entire logistics process, from storage to final delivery. This involves rigorous control of storage, handling, and transport conditions, which minimises the risk of deterioration, contamination, or adulteration of medicines.
Regulatory compliance: The GDP certificate guarantees compliance with the legal and regulatory requirements established for the distribution of pharmaceutical products. This includes compliance with specific regulations, such as traceability, temperature control and risk management, as well as other aspects critical to the safety and quality of medicines.
Security for people: The implementation of the GDP contributes directly to the safety of people by ensuring that the medicines they receive are authentic, effective, and safe. Compliance with GDP guidelines reduces the risks of falsification, medicine substitution or the supply of expired products, which protects patients' health and strengthens confidence in the pharmaceutical distribution system.
Supply chain optimisation: The implementation of GDP enables efficient management of the pharmaceutical supply chain. This means improved product traceability, reduced delivery times, better planning of demand and increased responsiveness to unforeseen situations. All this contributes to smoother logistics, ensuring the availability of medicines at the right time and in the right place.
Improved reputation and competitiveness: Obtaining GDP certification and complying with good distribution practices strengthens the reputation of a logistics company in the pharmaceutical sector. It demonstrates a strong commitment to quality, safety, and service excellence, which can result in increased customer confidence and a competitive advantage over non-certified companies.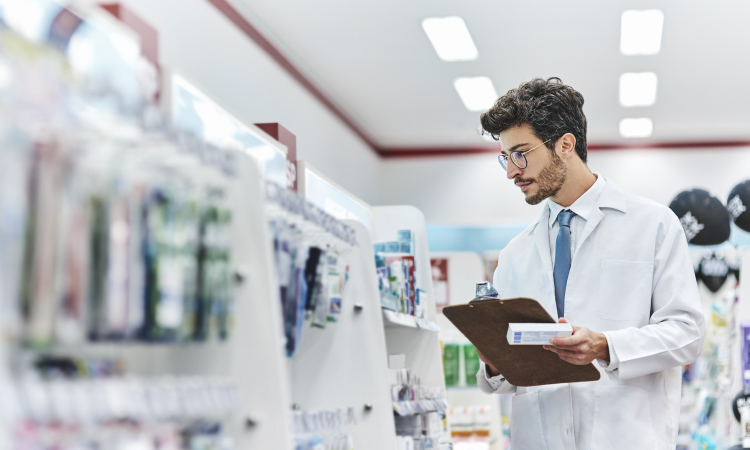 A logistics company that applies GDP certification
At Airpharm, we are driven by high self-imposed standards and rigour in our aim to offer the best results in terms of quality. Our daily motivation is to achieve excellence and the highest quality standards at all stages of the logistics cycle, and to achieve this, we implement a process-focused continuous improvement process. We are pioneers in obtaining key authorisations and certifications in the logistics field. We work closely with institutions to continuously improve our logistics processes. As well as the GDP, we have certifications from WDA, GMP, Health Register (Registro Sanitario), SILUM, Psychotropes/Narcotic Drugs and Drug Precursors, OEA, PNS, ISO 9001, ISO 14001, Efficiency Network, and the WDA authorisation.
If your pharmaceutical company needs logistics with the best practices in distribution, transport and storage of products, contact Airpharm now and our team will advise you on the entire process to achieve efficiency with sustainability and traceability in a completely personalised way.