Storage logistics plays a crucial role in the supply chain of various industries, such as pharmaceuticals, veterinary, cosmetics, fine chemicals, medical devices, and food supplements. One of the key factors to consider in this process is temperature, as it directly affects the quality, stability, and efficacy of the products.
Temperature and humidity are two essential aspects in the transport, storage, and distribution of these types of products. Each product requires specific temperature conditions for storage and compliance with these values and standards is essential to ensure that they are not compromised.
Pharmaceutical products: According to the World Health Organisation (WHO), pharmaceutical products may require different temperature ranges according to their type. It is advisable to follow the instructions determined by the WHO in its guidelines for the storage and transport of time- and temperature-sensitive pharmaceuticals. Special storage conditions can be found on the packaging of each medicinal product. In general, there are some medicines that need to be stored at +2 to +8°C, some should be stored between 15 and 25°C and others should be stored below 30°C.
Veterinary products: Competent authorities and regulatory agencies, such as the Food and Drug Administration (FDA) in the United States and the European Medicines Agency (EMA) in Europe, set regulations and guidelines for the storage of veterinary products. Depending on the type of medicine, some may require controlled temperatures similar to pharmaceuticals, while others may need higher or lower temperatures depending on the manufacturer's instructions and regulatory approval.
Cosmetic products: In general, cosmetic products, such as creams and lotions, are stored at room temperature. However, some cosmetic products may contain heat- sensitive ingredients and require special temperature conditions. Specific recommendations for the storage of cosmetic products may vary depending on the brand and type of product and can be found on labels or in recommendations provided by industry associations and trade associations.
Fine chemical products: In the field of fine chemicals, which covers high purity and high value chemicals, storage conditions can vary widely. National regulations set out recommendations for the handling and storage of specific chemicals. Some products may require controlled temperatures to preserve their stability and avoid unwanted reactions. In Spain, it is important to observe Royal Decree 656/2017, of 23 June, approving the Regulation on the Storage of Chemical Products and its Complementary Technical Instructions MIE APQ 0 to 10.
Medical devices: Medical devices, such as diagnostic equipment, may have specific temperature requirements. Regulations issued by regulatory agencies, such as the FDA or EMA, contain detailed guidelines on the proper storage of medical devices to ensure their functionality and safety.
Food supplements: These products may require different temperature conditions depending on their components and presentation. Some supplements may be heat- sensitive and require storage in cool, dry places, while others may be more stable at room temperature. Specific recommendations for the storage of dietary supplements can be found on product labels and in the guidelines of the European Food Safety Authority and other competent authorities.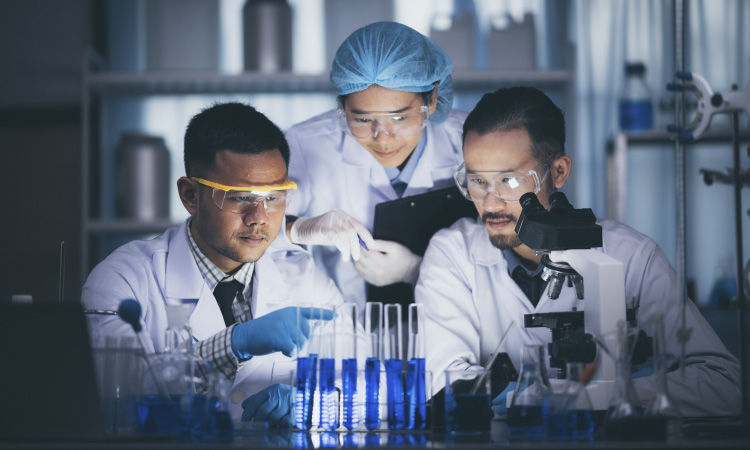 A company providing secure, temperature-controlled storage of goods
Having warehouses prepared to keep products at a controlled temperature is vital for them to retain all their properties. At Airpharm we work in facilities with storage areas that are rigorously supervised by specialised staff. The temperature control of the products is carried out in real time 24 hours a day, seven days a week.
If you want your products to be stored correctly and with the required humidity and temperature, contact Airpharm now and our team will advise you on storage logistics.